Chef Ikuei Arakane (Kinsan)
Bridging Cultures Through Cuisines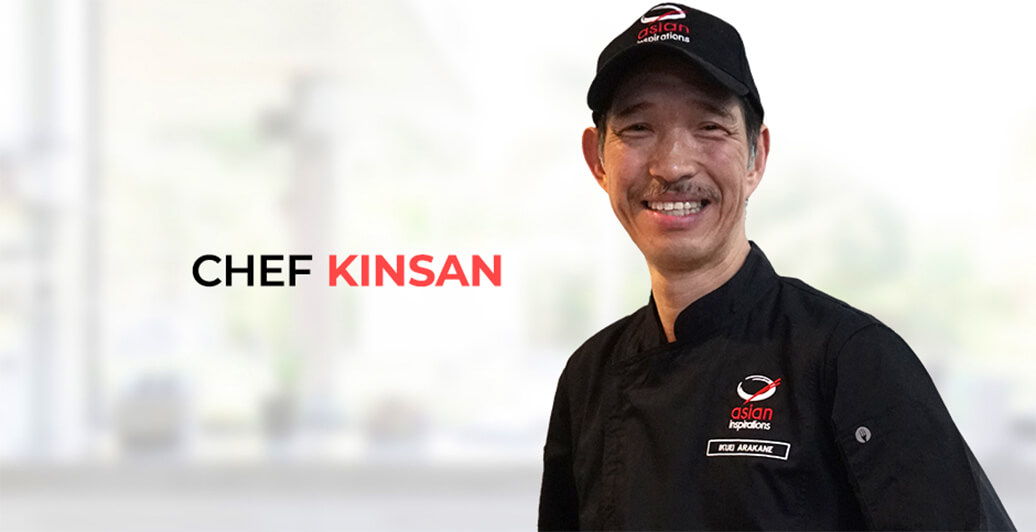 What started with a culinary book in his childhood, grew into a career for Chef Ikuei Arakane. By the age of 15, Kinsan saw himself as a chef and began working in Japan's fish markets. Nine years later, he came to Australia as a trained Teppanyaki chef in 1987, setting him on a journey towards becoming a highly rated chef and trainer of Asian cuisine in Australia.
In 2004, Paul Mathis invited Kinsan to become the head chef of Taxi in Federation Square, which went on to win AGE Good Food Guide's "Restaurant of The Year" title in 2006. Kinsan would later go on to start his own hospitality consultancy business and open his own Japanese charcoal grill bar, WASSHOI in Prahran Market.
While working in the rich culinary landscape of Australia, Kinsan became curious about the various food characteristics and influences from other countries. Interested in broadening his knowledge in Asian cuisine,he joined the "Pan Asian Cooking Group" to learn more and share his knowledge.
"There's a story behind every food and recipe. I intend to share my culinary knowledge to a next-generation of chefs and the people of Australia," said Kinsan. "Through this sharing of food knowledge, I believe that theAsian communities will be able to forge a stronger bond with Australians."
Kinsan's Winning Tip:
With his experience in Australia's culinary scene, Kinsan believes that presentation plays a key part for a winning dish, and that soy sauce is a mutual ingredient in Asian cuisine that brings an added kick to the dish.
Chef Mod Pittayarat
Chef on a Mission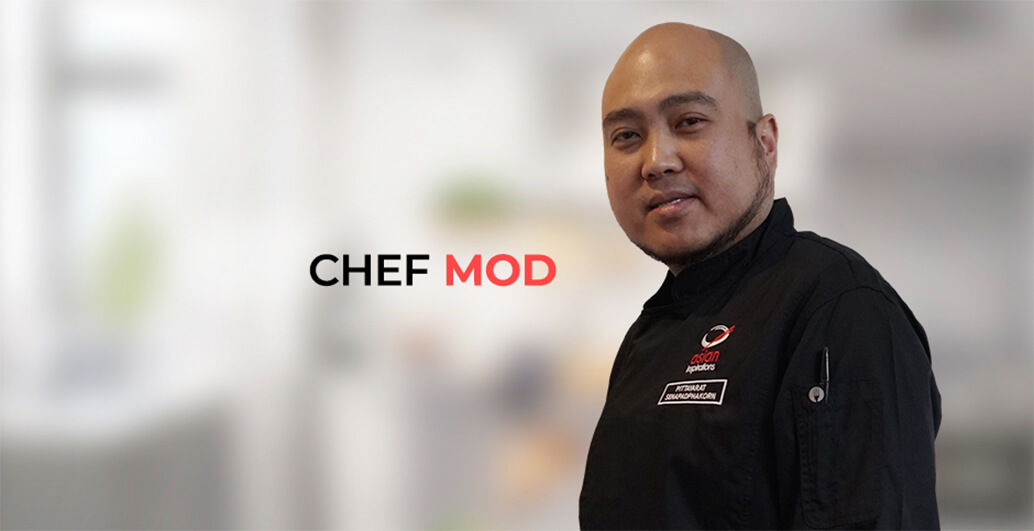 Professionally trained at Melbourne's prestigious William Angliss Institute, Chef Mod Pittayarat rose to the head chef and manager role for Melbourne-based restaurant, Chili Padi. With his wealth of experience, Mod moved back to his hometown of Bangkok. There he took up the position of sous chef for the Marriott.
In addition to that, Mod contributed to local Thai cuisine as a professional culinary trainer, instructor and consultant for various local organisations. In 2017, Mod returned Down Under as a chef with a mission to introduce authentic Thai food and culture to Australians.
"It is my life's mission to introduce traditional Thai foods and authentic flavours to the Australian people because I believe that Thai cuisine has much to offer and greatly enrich their gastronomic experience," said Mod.
Mod's Winning Tip:
For Mod, his idea of a winning dish is one that strikes a balance between all flavours, as well as having the right amount of protein, carbohydrates, vegetables, and sauce. At the end of the day, Mod believes that there are no strict rules about incorporating Asian flavours into your cooking, so long as it makes you happy.
Karen Chan
Founder of Baba's Wife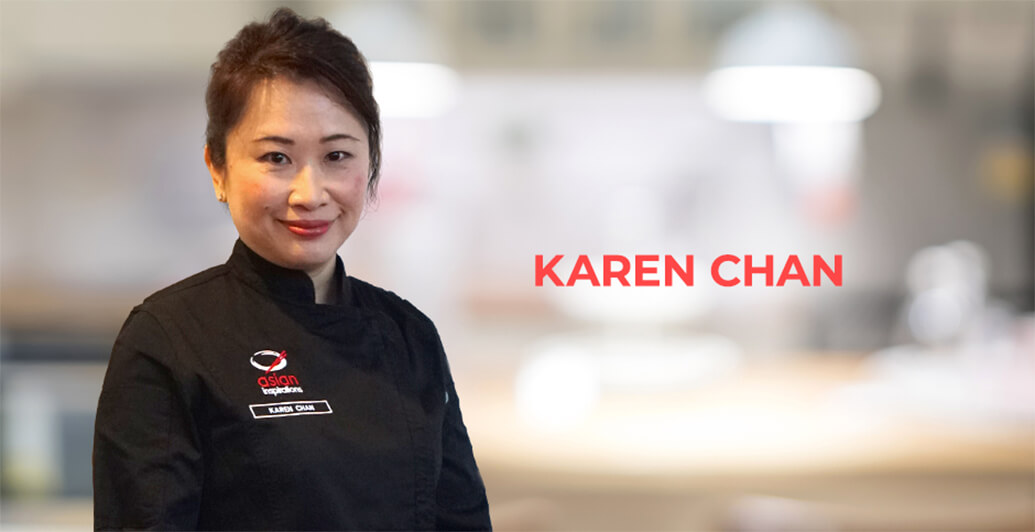 From a young age, Karen Chan gained a keen interest in cooking from watching her family cook at home. So much so, that she started imitating them in her playtime as a child. Encouraged by her enthusiasm, her parents helped foster an interest in cooking.
When Karen moved from her native Malaysia to Melbourne in 1999, she found that many Malaysian restaurants did not serve Peranakan dishes like tamarind-based curry Assam Fish, Achar, or traditional Nyonya cakes. This prompted Karen to create her own traditional Malaysian dishes, inspired by the dishes cooked by her family in her formative years. Besides cooking for herself, she also shared these dishes with friends at home parties.
Inspired by the popularity of her creations, Karen started her own home-based catering business, Baba's Wife. Her business specialises in offering traditional Peranakan food and not-so-readily available traditional Nyonya cakes – otherwise known as "kuih".
"Though food has been an integral part of my upbringing, it isn't as important as the meal itself," said Karen. "Meals bring people together, even if the meal isn't that delicious, friends and family will still come together to have a dinner-table conversation."
Karen's Winning Tip:
For Karen, plating a winning dish is all about laying out the elements and positioning it so that the dish appears enticing and luxuriant. Also, by adding a little colour, like sprinkling green herbs and red chillies, one can easily liven up their dish's appearance.