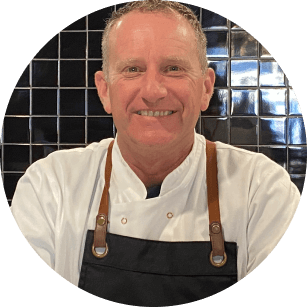 Executive Chef
Mark Normoyle
With an impressive career spanning 28 years running restaurant operations for five-star hotels and RACV's Melbourne City Club, as well as being the former president of Les Toques Blanches, holding the role of member of the Australian Culinary Federation and Australian Institute of Technical Chefs, and Wagyu ambassador for Japan's Gifu prefecture and Yuzu ambassador for Kochi, Japan. Mark Normoyle's insights and experience in the culinary field is highly respected and sought after.
From an award-winning chef, Mark has expanded his horizons, becoming a food tour host and in recent years, becoming a guest chef for several prolific events. One such event was to host a challenge in Australia with original Japanese Iron Chefs Hiroyuki Sakai (Iron Chef French) and Kenichi Chen (Iron Chef Chinese). The Japanese Tourism Board sponsored event was a success with Mark earning the title of Iron Chef Australia. Mark has since been invited to appear at numerous events with the other original Iron Chefs at Tokyo Disneyland, The Sydney Opera House, Melbourne, Adelaide, Brisbane, and Rockhampton. Marks latest venture is as Executive Chef and owner of Luna's Food and Wine Bar on the Esplanade in St Kilda, as well as consulting in Australia Asia and beyond.
Mark's Winning Tip:
A winning dish is one that combines flavour, colour and texture. Adding authentic Asian spices or sauces to your cooking is a great, affordable way to boost the flavours of your dishes. First time using these ingredients? Mark's pro-tip is to weigh all ingredients to build your ow n base recipe, then adjust the portions incrementally to improve the flavours.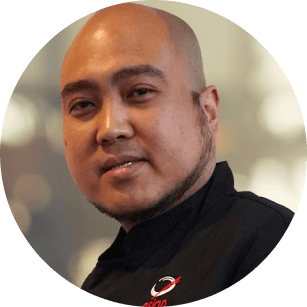 Chef Mod Pittayarat
Professionally trained at Melbourne's prestigious William Angliss Institute, Chef Mod Pittayarat rose to the head chef and manager role for Melbourne-based restaurant, Chili Padi. With his wealth of experience, Mod moved back to his hometown of Bangkok. There he took up the position of sous chef for the Marriott.
In addition to that, Mod contributed to local Thai cuisine as a professional culinary trainer, instructor and consultant for various local organisations. In 2017, Mod returned Down Under as a chef with a mission to introduce authentic Thai food and culture to Australians.
"It is my life's mission to introduce traditional Thai foods and authentic flavours to the Australian people because I believe that Thai cuisine has much to offer and greatly enrich their gastronomic experience," said Mod.
Mods's Winning Tip:
For Mod, his idea of a winning dish is one that strikes a balance between all flavours, as well as having the right amount of protein, carbohydrates, vegetables, and sauce. At the end of the day, Mod believes that there are no strict rules about incorporating Asian flavours into your cooking, so long as it makes you happy.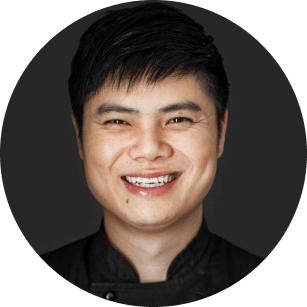 Duncan Lu
A finalist contestant in Channel 7's Plate of Origin, cooking presenter, recipe writer and co-owner of Master Roll Vietnam restaurant in South Yarra, Duncan Lu has won over the hearts and taste-buds of critics and foodies alike. His passion for Vietnamese cuisine is first inspired by his grandma's authentic recipes, and further honed through his love of sharing the universal bonding power of delicious, wholesome flavours.
Home-styled Vietnamese delicacies are Duncan's expertise, with an emphasis on utilising pristine and accessible Australian produce, to serve up the most enriching Vietnamese home cooked experiences fit for any Australian home.
Duncan's Winning Tip:
Asian flavours can sometimes be quite strong, robust and dominant. Duncan's tip to nail the balance of these flavours everytime is to frequently taste and season your dish until there are no distinct or dominant flavours. Like Vietnam's famous nuoc mam cham (fish sauce dipping sauce), if it's too salty - add more sugar and lime, if it's too sweet -add more lime and if it's too sour- add more sweetness.