The Judges
Mark Normoyle • Australia's Iron Chef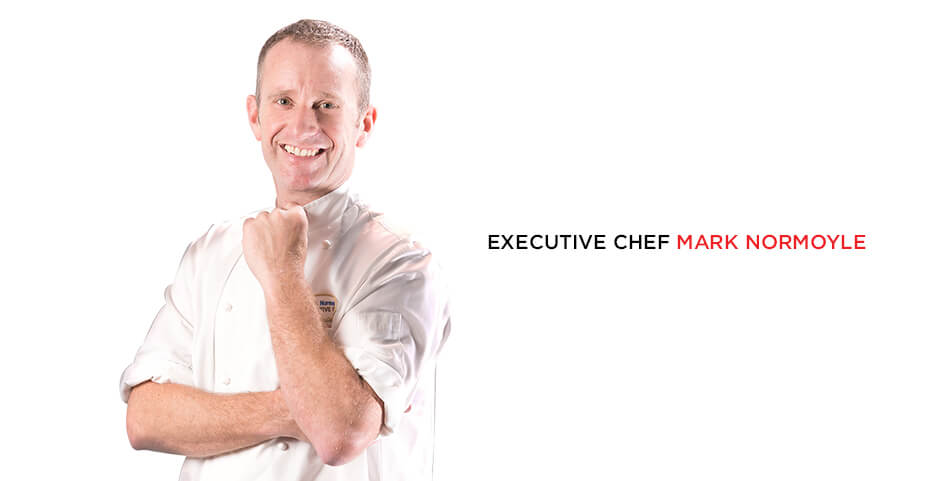 With an impressive career spanning 26 years running restaurant operations for five-star hotels and RACV's Melbourne City Club, as well as being the former president of Les Toques Blanches, holding the role of member of the Australian Culinary Federation and Australian Institute of Technical Chefs, and Wagyu ambassador for Japan's Gifu prefecture and Yuzu ambassador for Kochi, Japan. Mark Normoyle's insights and experience in the culinary field is highly respected and sought after.
From an award-winning chef, Mark has expanded his horizons, becoming a food tour host and in recent years, becoming a guest chef for several prolific events. One such event to host a challenge in Australia with original Japanese Iron Chefs Hiryoki Sakai (Iron Chef French) and Kenichi Chen (Iron Chef Chinese). The Japanese Tourism Board sponsored event was a success with Mark earning the title of Iron Chef Australia. Mark has since been invited to appear at numerous events with the other original Iron Chefs at Tokyo Disneyland, The Sydney Opera House, Melbourne, Adelaide, Brisbane, and Rockhampton.
Leslie Chan • Chef Instructor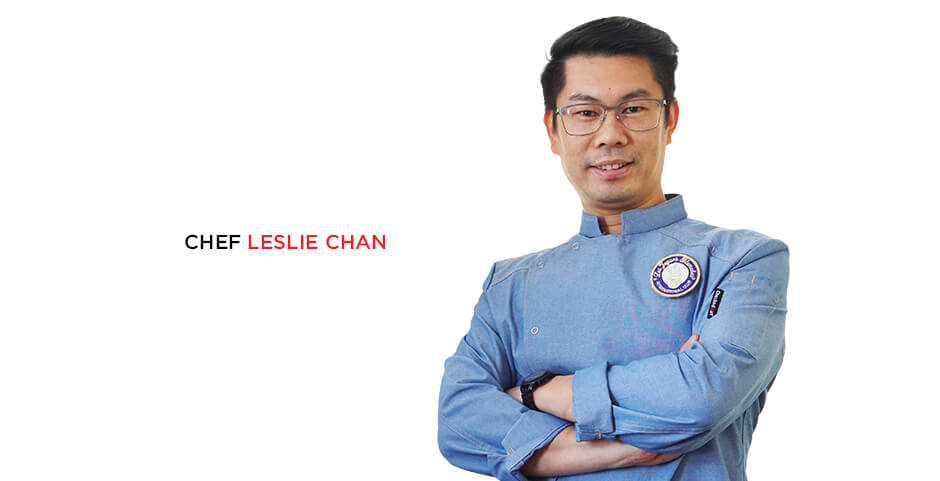 Originally trained as a chef in Hong Kong and working for various hotels – namely the world-renowned Peninsula Hotel, Leslie Chan took a hiatus in 1999 to come Down Under to further his studies. After acquiring a bachelor's in hospitality and tourism management, Leslie returned to Hong Kong to work in the establishment of Hong Kong Disneyland Resort in 2004. Leslie made a permanent move back to Melbourne in 2006, taking up a teaching position at Holmesglen TAFE.
Aside from his teaching, Leslie has applied his skills towards becoming a professional competition chef, earning him 15 gold medals and several awards from prestigious international and national events. With the title of the Australian Culinary Challenge's Most Outstanding Chef in 2015 and 2016, Leslie has represented Australia in the Australian National Culinary team. Leslie is currently the president of the Victorian Chapter of the Australian Culinary Federation and Asian Chefs Association, and chef member of Les Toques Blanches, and Chaine des Rotisseurs France.
Lillie Giang • The Food Affectionist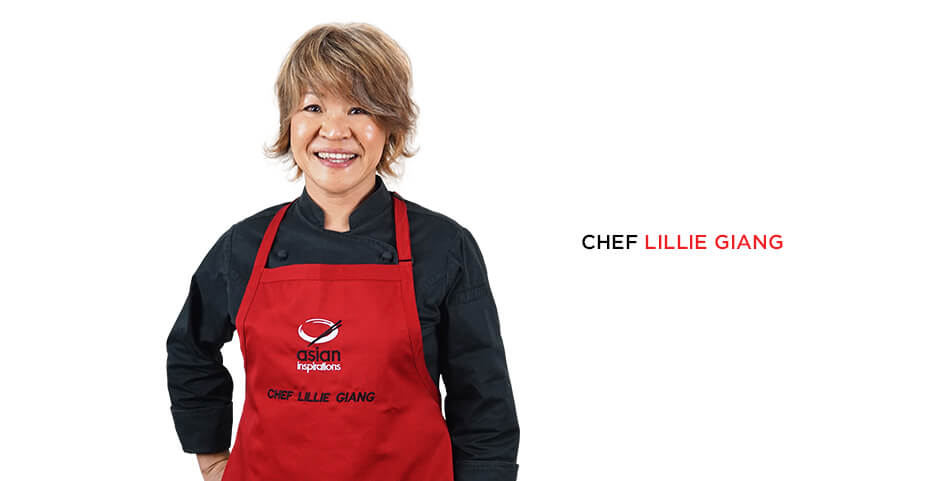 Having earned her tertiary qualifications for the legal industry, Lillie Giang decided to pursue a career in the hospitality industry to live out her philosophy of helping the community cook and eat healthily and be engaged and contributing positively to a sustainable society. Aside from her stint as a chef at Croydon's Hot Chilli Thai restaurant, Lillie has successfully established herself as a cooking teacher and chef presenter, sharing and demonstrating her cooking skills at various cooking schools, food festivals, community classes, local schools, and foodie events.
A specialist in Asian home cooking, Lillie has also involved herself in numerous food-related environmental sustainability initiatives, including Future Edible Food and War on Waste, with environmentally mindful tips being incorporated into her cooking demonstrations.